CURRENT MEMBERS - BIG CITY BAND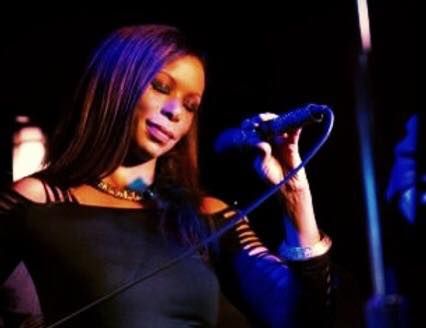 NIIA BISHOP-VOCALS/FRONTWOMAN EXTRORDINAIRE 
Niia began singing jazz and gospel in junior high school. She has performance experience in a wide variety of musical styles, from nuanced jazz and bossa nova to electrifying soul, rock, and pop. Niia worked as a wedding singer in New York City for 5 years for the Hank Lane Orchestras while recording and performing original music. She has opened for the Young Rascals, performed alongside Pete Seeger, Peter, Paul, and Mary, and Sweet Honey in the Rock, and already played Carnegie Hall. Niia co-wrote and performed the song "Je T'Aime" with DJ Armand Van Helden. It was released on his 2008 "Ghettoblaster" album, then released as a remix album, reaching #2 on the Australian Club Music charts. Niia was a finalist in the Protene Pro Voice Contest, and her original songs have been featured on various compilation albums. Niia has been featured in music videos and on reality TV, including "Elimidance" and "I've Got Nothing to Wear!"
Danny Skeel - Guitar/Vocals
 Asheboro based guitar player Danny Skeel has been all over the states of North and South Carolina playing all sorts of events and venues.  Known for his loud stage presence and in your face antics (ie. playing behind his back, playing with his tongue), Danny has amassed a large repertoire of of songs. this has allowed him to become the perfect guitar player for Big City as he has learned many different styles, and as he states "Is still learning and growing" as a guitar player.   When asked how long he has been playing he is often found stating too long and not long enough, a candid way of saying he always wants to be better.  
Nick Savoyski - Drums/Vocals
     Hailing from the great state of California, Nick Savoyski has played drums up and down bth the east and west coast. Born in Connecticut, Nick started playing drums at an early age, with a love of ponding and hitting the skins, Nick quickly became the go-to drummer in the Connecticut area. Being of the free mind and will, Nick eventually moved to California where he met his now wife.  Now residing in North Carolina, Nick began playing with Danny Skeel starting a number of bands with him which led him to this incarnation of musicians aptly named Big City.  
Mike Allegrezza-Bass
Mike Allegrzza is a Greensboro Based musician who comes from a very musical family.