CURRENT MEMBERS - JUKEBOX REVOLVER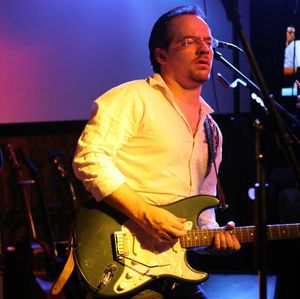 DANIEL SKEEL - GUITAR/VOCALS  

Daniel Skeel, aka Danny, has played music professionally since the age of 21, playing his first professional gig as a solo acoustic act in Greensboro NC, not long after his 21st birthday. Since then he has been a part of numerous bands, playing with some of the great unknown talents of the Carolinas.

Danny started up a band in Greensboro called TCU but after years of playing with them and honing his skills, he departed after 7 years to accept a gig with the Marsha Morgan Band in North Myrtle Beach playing beach music. After his stint with Marsha, he soon moved back to Greensboro and started up the band he is in now, Jukebox Revolver with his good friend and former TCU band mate drummer Nick Savoyski and the rest is history from there.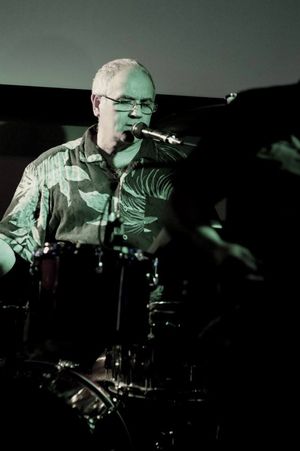 NICK SAVOYSKI - DRUMS/VOCALS

Nick Savoyski has been a staple of the triad music scene for the past 10 years since his move from the Great state of California.  Nick has a vast experience in the music business spanning from coast to coast.  While residing in California where he met and married his wife Robyn, who herself has a impressive career in music, Nick played with many notable players and shared the stage with legends such as B.B. King and Emmy Lou Harris, as well as stepping into legendary studios and recording with some incredible artist.  Upon moving to North Carolina, Nick helped in the founding of a TCU, a Greensboro based cover band with his friend and currently musical accomplice Danny Skeel.  Together in TCU they created a strong fan base and an eclectic song list that was improved upon when they joined forces gain in Jukebox Revolver.  While in TCU they were written up by former Rollingstone's writer, Parke Puterbaugh. Now on a new musical journey, Nick is helping to take Jukebox Revolver to new heights with the help of lead singer Antawon Ingram, Bass guitar Jeff Hatley and lead guitar Danny Skeel. And as Nicak always says, "The best is yet to come."   
Mike Allegrezza-Bass
Mike Allegrzza is a Greensboro Based musician who comes from a very musical family.  
Current Members - Legends Of Rock